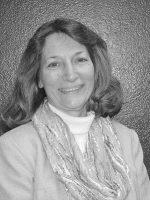 Lynda Fioravanti | REALTOR®
Lynda Fioravanti is truly excited to share North Idaho with you. It's the most beautiful place to live! North Idaho is the perfect mix of rural communities in the midst of beautiful mountains, lakes and streams. God is calling His people to get out of the big cities. She hopes to help those who wish to find a better life, leave the big cities behind and enjoy life. You need an agent who will look out for your best interest. Lynda thinks of her real estate business as, "real estate with a heart"! She truly cares about each of her clients and what's best for them.
In North Idaho, she started real estate with Keller Williams Realty of Coeur d'Alene. Currently she's with Realty Plus, Inc in Sandpoint, which is a fantastic brokerage!
Prior to being a real estate agent, Lynda was a real estate investor. During this time she worked in the corporate arena in the financial accounting sector for over 25 years. However, real estate has always been her passion.
Lynda lives in Bonners Ferry, ID with her husband of 32 years, and her four grown children.
She's looking forward to becoming your facilitator to finding your self sufficient property, dream home or list your home in beautiful North Idaho.
Lynda Fioravanti's Listings: